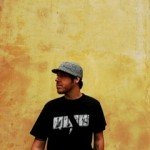 @vesu
Active 3 weeks, 4 days ago
Vesu Verra and Necitor are now friends 8 years, 5 months ago

Vesu Verra and Appeased are now friends 8 years, 6 months ago

Get on the #hype train! After 1 year, Sanny is back on his warrior wrecking faces.

To all those gw2 fans out there, Yishis has some new content.

We are looking for more skilled players that are chill, have solid communication and like play in a smaller group environment. We are especially in need of those that love to heal and support their group and want […]

Hey Nym,

We aren't really interested in moving to EU at this time.

Thanks for the offer, though.

-vesu

Vesu Verra and Renye are now friends 9 years, 1 month ago

Bob Loblaw and Vesu Verra are now friends 9 years, 1 month ago

If you're using OBS, then lower your bitrate (settings > encoding), resolution (settings > video) don't stream at 1080p) and your FPS (settings > video). It seems your computer can't handle the current settings you have it.

In reply to: Boulderbolg

wrote a new post Just making a quick post to ask for your support to vote to send Hiba to Gamescom, you should also consider giving your vote to Zombify, Kaypud and Zoose. Here's the link to the A […]

View

Back in Germany and running gw2 on my macbook. 12 FPS FTW!